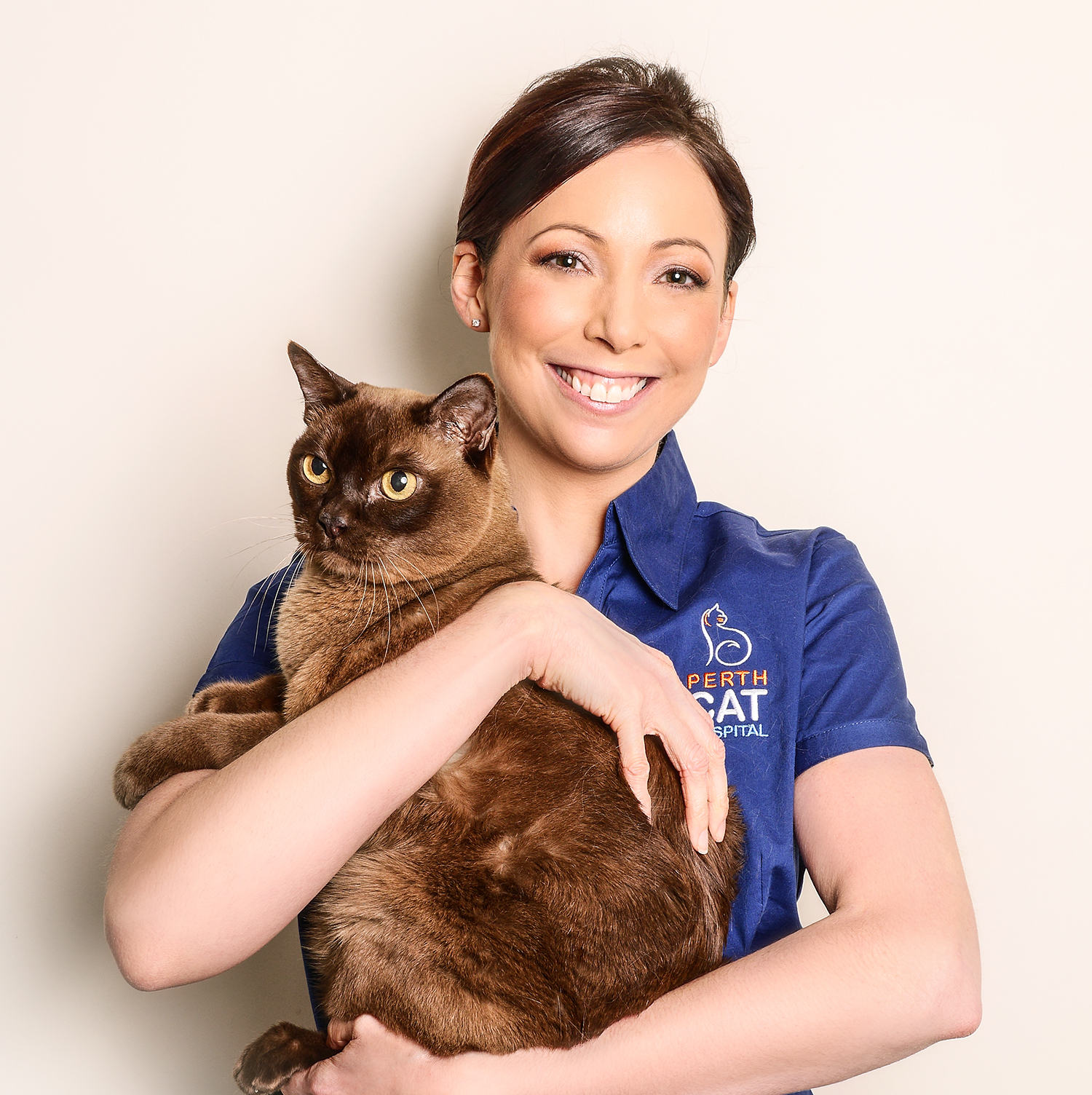 Dr. Martine van Boeijen
About Dr. Martine van Boeijen
Principal Veterinarian BSc BVMS (hons) MANZCVS (Feline Medicine)
Dr Martine van Boeijen has been strongly focused on feline medicine for most of her veterinary career. Graduating from Murdoch University in 1999 with Honours, she soon moved to London to work in an emergency clinic for a number of years which sparked her interest in moving to a feline only practice.
In 2008 she completed a 12 month Distance Education course with the University of Sydney in Feline Medicine before going on to successfully attain Membership with the Australian College of Veterinary Scientists by examination in Feline Medicine in 2010 which has allowed her membership into the ISFM Academy of Feline Practitioners. She was one of the founding Board Members for the Australasian Society of Feline Medicine which was a not-for-profit company which aimed to advance and promote the well-being of cats. She remained active on the Board until its closure in 2016.
Opening a feline exclusive cat hospital has been Dr Martine's dream for many years and in this time she has become close colleagues with a number of other "cat vets" around Australia. The insights she has gained from visiting their feline hospitals has helped her to design the Perth Cat Hospital into something that we feel is very special.
She is a proud fur-parent to two delightful chocolate Burmese boys; Rollie and Eddie, and she will happily talk about them for hours. In addition to her love for cats, she is also a passionate foodie with a penchant for food festivals and fine dining.
Dr Martine is very passionate about proactive health care especially in the field of geriatric medicine. She does not believe age is a disease and finds many of her senior patients strongly benefit from careful and thoughtful medical management of concomitant conditions.
She has a strong focus on high level dentistry and appreciates the importance of quality dental x-rays in all cats undergoing dental treatment.
Dr Martine regularly attends feline specific conferences in Australia and internationally and is an invited member of the ISFM Academy of Feline Practitioners.
She is also a member of the Australian Veterinary Association, the Australian Small Animal Veterinary Association, the American Association of Feline Practitioners, the International Society for Feline Medicine, the Australian Veterinary Dental Society and the British Small Animal Association.
If you would like to make an appointment with Dr Martine please call our reception on (08) 6489 2222 or fill in the following form and we will contact you with her available appointment times on the day you have selected.
Our Opening Hours:
Monday to Friday: 7.30 am to 6.00 pm
Saturday: 8.00 am to 2.00 pm
(Closed Sunday and Public Holidays)
If you require an emergency appointment outside of our opening hours you should contact Perth Vet Emergency on 1300 040 400 (24 hours).