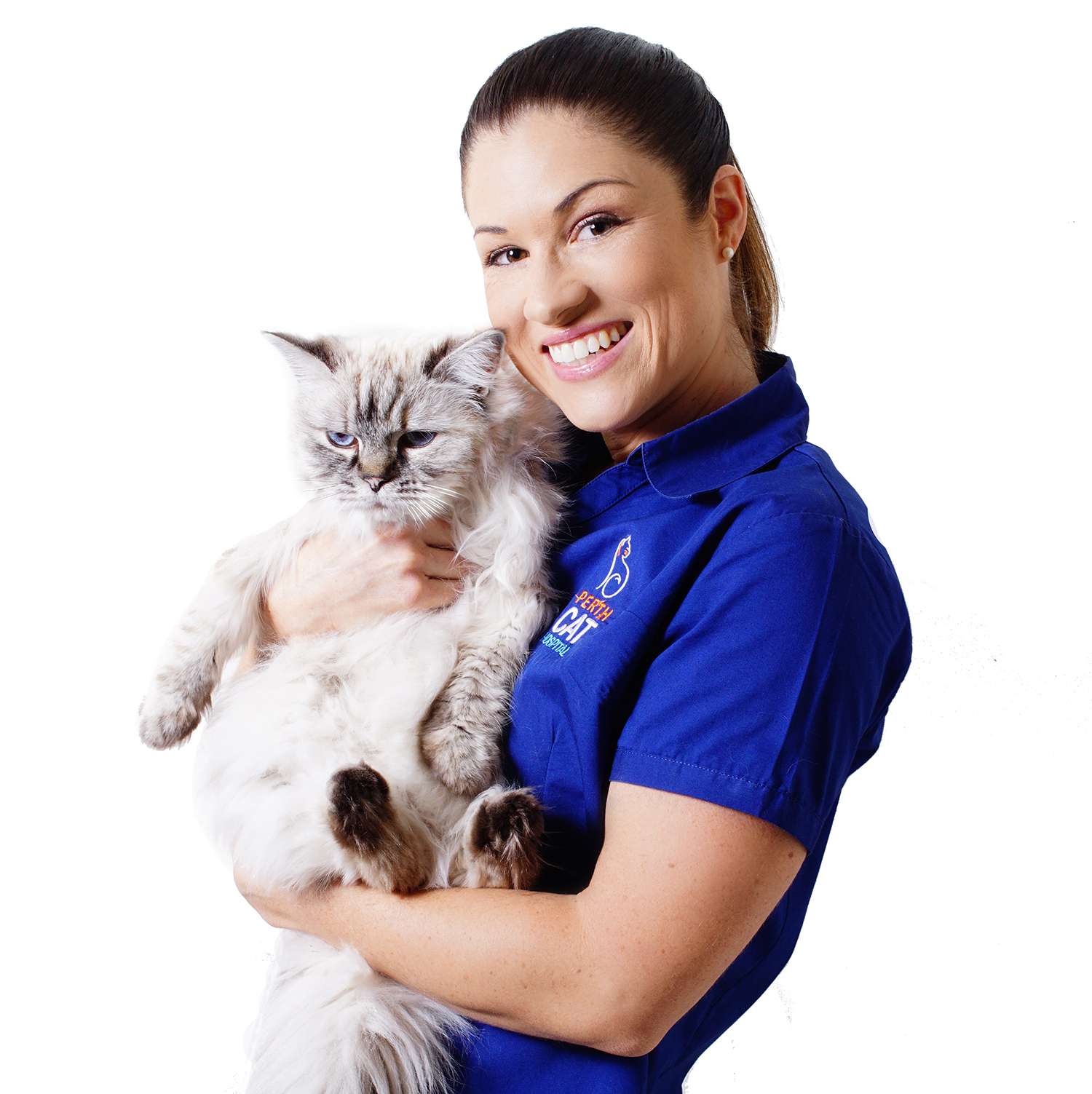 Dr. Niquet Reid
About Dr. Niquet Reid
Associate Vet BSc BVMS
Dr Niquet Reid has a love of everything feline, having spent the majority of her career caring for much-loved pet cats, as well as traveling to Africa and Asia to witness "big" cats in the wild.
Dr Niquet grew up on a farm surrounded by a myriad of animals and always knew she wanted to be a vet. Since graduating from Murdoch University in 2010 she has worked in small animal practice focusing largely on creating an enjoyable visit to the Vet for cats and their owners. Dr Niquet is very excited to be part of Perth's first feline exclusive cat hospital.
Dr Niquet enjoys keeping up to date with current developments in Veterinary Medicine through participating in ongoing continuing education. In 2016 she will be completing a distance education course in Feline Medicine in preparation for sitting membership exams with the Australian and New Zealand College of Veterinary Scientists.
Dr Niquet has two gorgeous fur-babies; Tia the Ragdoll and Po-po the Persian, of whom she has many memorable stories to share. As well as a life-long love of cats, she also enjoys her daily gym sessions, relaxing at the beach and a good cup of coffee with friends.
Dr Niquet is committed to all aspects of Feline Medicine and is particularly interested in endocrinology and dermatology.
She is a member of the Australian Veterinary Association, the International Society for Feline Medicine, Sydney University Continuing Education and Murdoch University Continuing Education.
If you would like to make an appointment with Dr Niquet please call our reception on (08) 6489 2222 or fill in the following form and we will contact you with her available appointment times on the day you have selected.
Our Opening Hours:
Monday to Friday: 7.30 am to 6.00 pm
Saturday: 8.00 am to 2.00 pm
(Closed Sunday and Public Holidays)
If you require an emergency appointment outside of our opening hours you should contact Perth Vet Emergency on 1300 040 400 (24 hours).