Microchip Miracle! Welcome home Pablo!
Nine years after wandering off and becoming lost "Pablo Picasso" has been reunited with his owners thanks to his microchip!!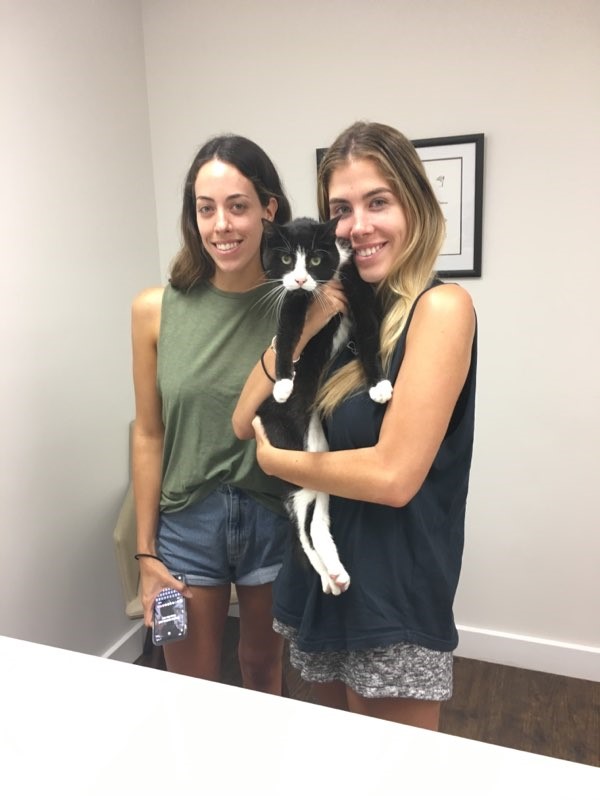 This morning "Pablo Picasso" was found looking terrified on the side of the road by a lovely lady out running who rescued him and bought him in to us at Perth Cat Hospital.  We scanned his microchip and were able to contact the Australia Animal Registry to find out who he belonged to.
The Clixby family were in absolute amazement when we phoned them as they had sadly not seen "Pablo Picasso" for the past 9 years!!  The girls now in their 20's were only 12 when he went missing and reminisced about his loud purrs sleeping on their beds! His brother "Salvador Dali" who was adopted from the Cat Haven at the same time, has missed "Pablo Picasso" dearly also!
Only "Pablo Picasso" knows of the adventures he has had over the past nine years!  Luckily he appeared to be in good health and is now happily back with his family enjoying a large welcome home dinner no doubt!!
Please ensure all of your cat's microchip details are up to date – you can see why this is so important!! Sadly too many cats that are not identifiable are euthanized every year at shelters and pounds.
The Cat Act 2011 requires that all cats that have reached six months of age are required to be:
Microchipped
Sterilised
Registered with the relevant local government
We encourage checking your cats microchip is still working at every appointment (we do this by using a scanner to check the number).  If your cat requires a microchip we also perform microchip implantation with lifetime registration.  Please make an appointment with reception if you require this service.
Follow us:.