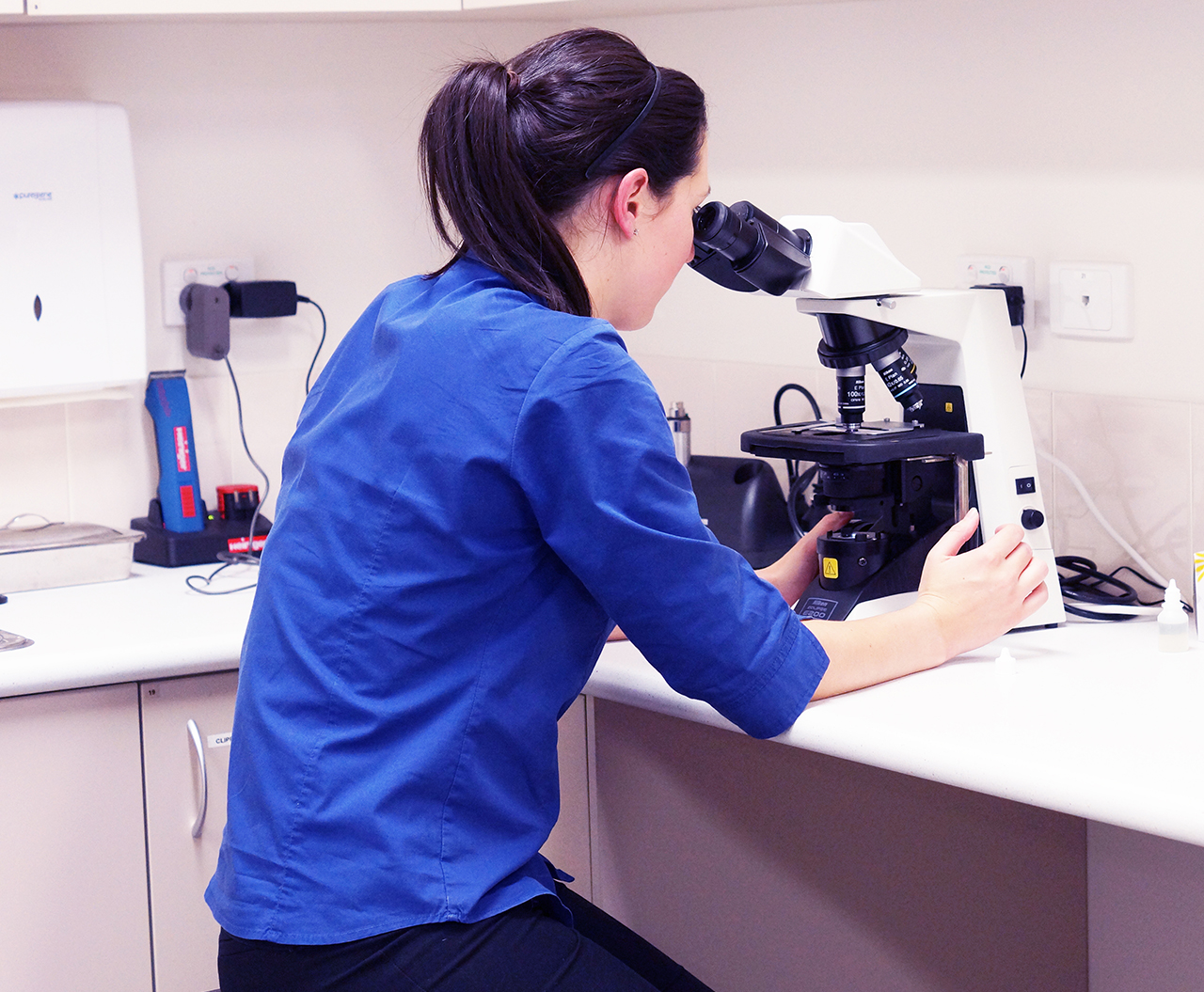 With the rapid development of technology on many fronts, veterinary medicine has also benefited. Being able to offer an "in-house" laboratory service is now a reality.
At Perth Cat Hospital, we are pleased to be able to offer a extensive range of in-house diagnostics essential to diagnosing and treating your cat. Where most facilities may only be able to offer a simple range of tests in house, we are able to offer the following:
Full Blood Count analysis using Idexx Procyte, the latest model in cell counter analysers. Important for chemotherapy cases as well as for most routine health profiles.
Full biochemical testing including kidney, liver, pancreas function.
Full electrolyte analysis. Important for emergency cases, hospital monitoring of fluid therapy and management of chronic renal disease
Pre-anaesthetic blood screening
Wellness screening
Disease monitoring (kidney disease, thyroid disease)
Full microscopic cytology analysis
Urinalysis
Feline specific Pancreatic Lipase testing
Feline Leukaemia virus testing
Feline immunodeficiency virus (FIV) testing
Feline Heartworm testing
Endocrine and Hormonal testing including cortisol, thyroid and glucose levels.
Most of our blood test results are available within a few hours, compared to one to two days if sent off site. This efficient and vital service is an integral part of our diagnostic process. A quicker and more accurate diagnosis means we can start treating your cat sooner which in turn provides them with a better chance at a complete recovery.
Related
20 Nov 2015

Laboratory

,

Medicine