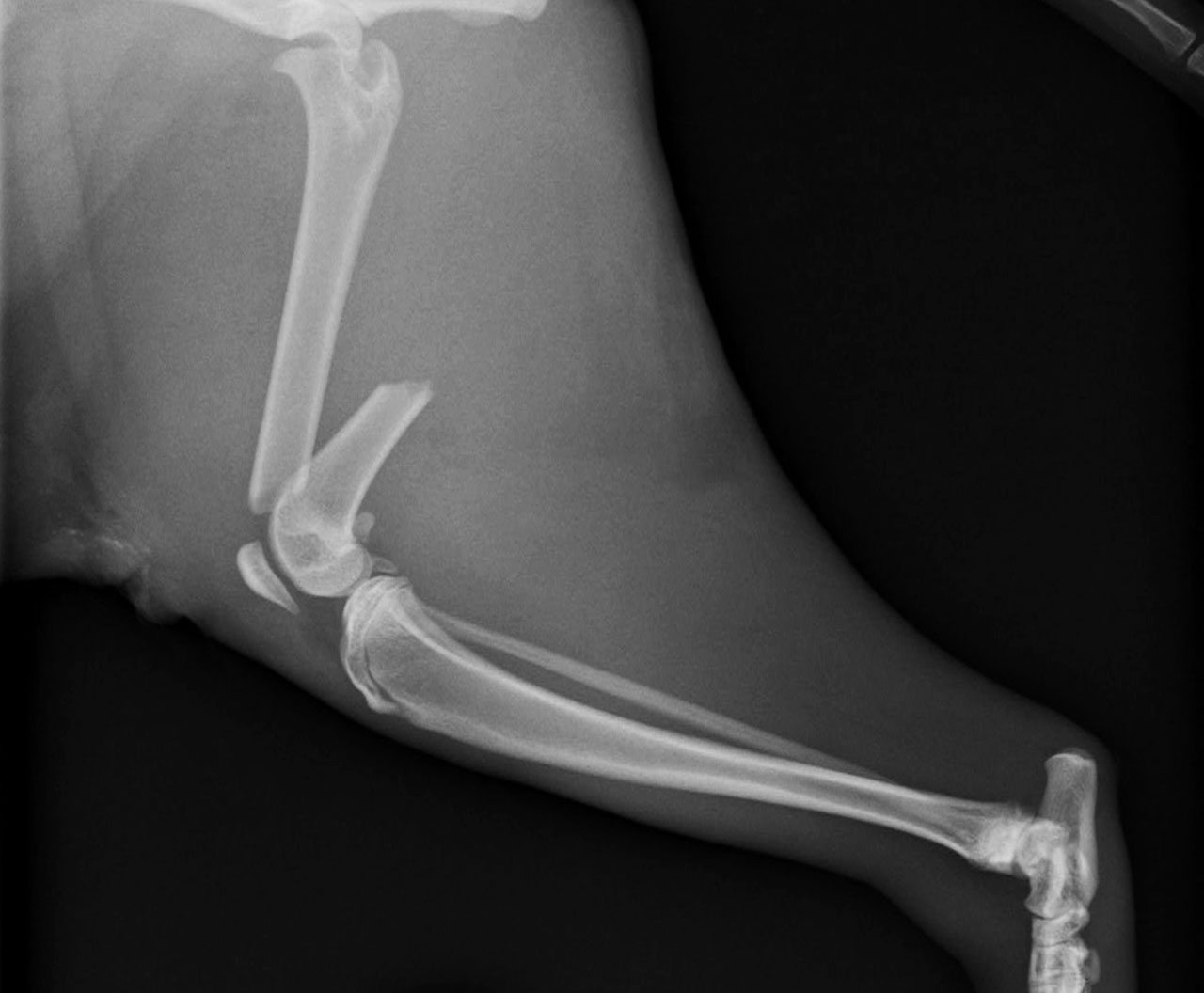 Radiographs (x-rays) are a very important tool to help diagnose diseases in cats, particularly for conditions involving bones, the chest or the abdomen. It can provide a large amount of information to your vet especially if used in conjunction with other forms of testing such as blood tests and ultrasound.
Although radiography itself is painless, sedation or general anaesthesia is often necessary in order to reduce the anxiety and stress associated with the procedure, as well as to control pain associated with manipulation of cats with painful disorders such as fractures and arthritis.
When people have radiographs taken, the radiographer will ask us to keep perfectly still, often in unnatural positions. Understandably, most cats would never lie still enough, in the correct position, for us to take good quality radiographs required to diagnose their condition.
Generally most of our patients are admitted into hospital for the day to have radiographs taken, unless it is an emergency and then of course we'll take them immediately.
We ask that you fast your cat (no food) on the morning of admission as they will most likely be sedated or anaesthetised to allow us to take the best quality radiographs possible.
Once the radiographs have been taken we will give you a call or book an appointment for our veterinarians to show you the images and to discuss the diagnosis and treatment plan for your cat.
Our vets are able to email radiograph results to you, and you are welcome to take home a copy of your cat's radiographs on CD.
Related