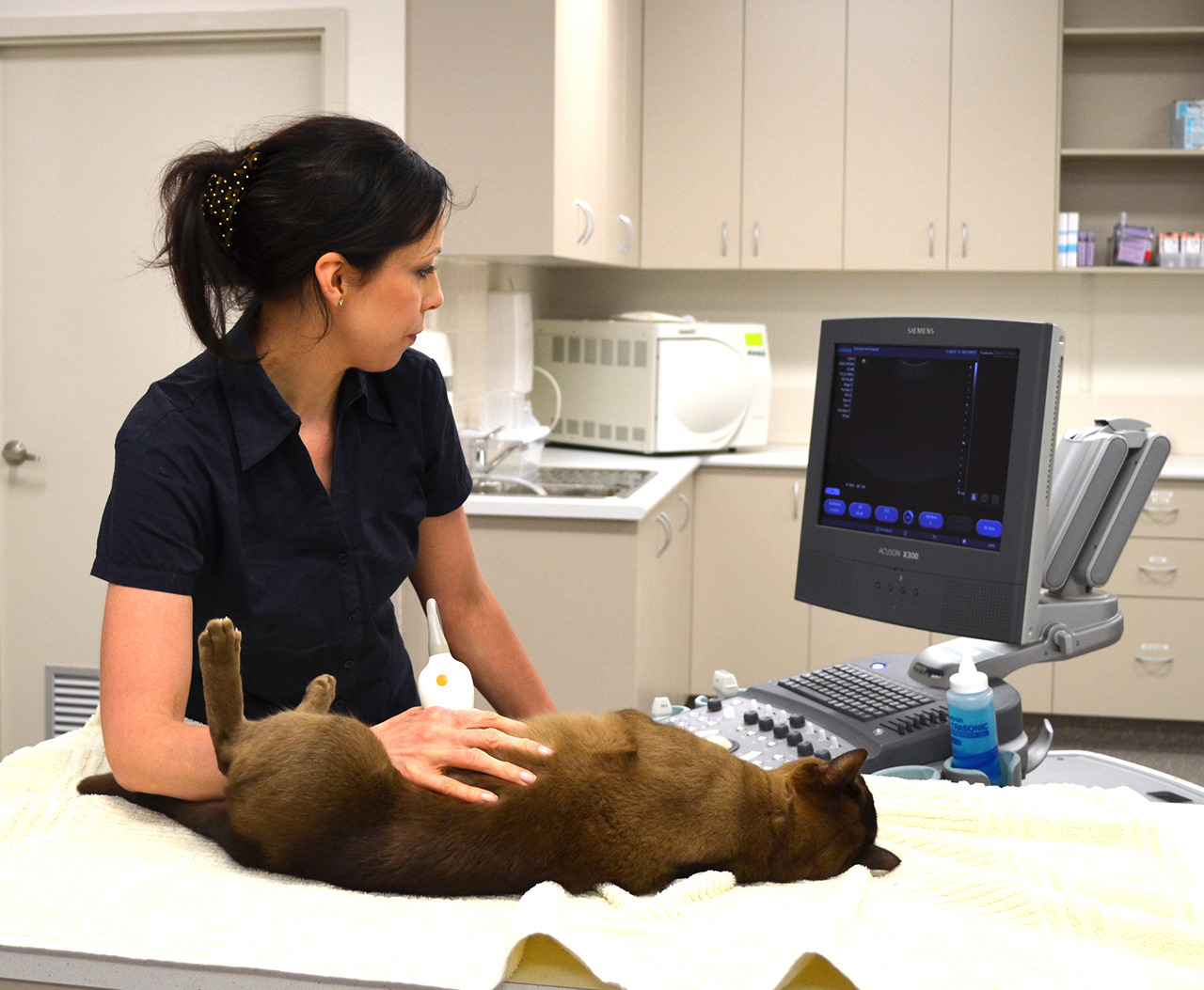 Most practices nowadays are able to offer veterinary ultrasound to a degree. However, this service is very much dependent on the quality of the machine and experience of the operator. Our investment in this service goes beyond our veterinary knowledge base as we have invested in a high end Siemens X300 ultrasound unit. The quality of images obtained from high end machines is far superior to low end machines and it goes without saying that diagnosis of problems is also improved. Take for instance the ability of an ultrasound to pick up a splinter of wood that has penetrated the intestines, or a small defect in the heart causing problems.
Our main resident vet Dr Martine van Boejien can perform most simple abdominal ultrasound examinations including pregnancy diagnosis. Having already attended a number of weekend ultrasound workshops, she is keen to study further and develop more advanced ultrasound skills. To achieve this Dr Martine has completed the CVE Distance Education course in Sonology (ultrasound) for 2016. This was an in-depth ten month course run by the University of Sydney.
For more advanced procedures such as ultrasound guided aspirates or biopsies, specialist Dr Rebecca Lonsdale from DVI is able to attend on site at the Cat Hospital. These are generally a much safer and quicker way than having to do full surgery to obtain these same samples.
Ultrasound procedures typically require between 45 to 60 minutes to perform and we usually require patients to be admitted in the morning and discharged in the afternoon. Some cats may need to be sedated for their ultrasound. A window of fur will need to be clipped from your cat in the area being imaged to allow for proper image visualisation. In most cats it takes approximately 6 to 8 weeks for the hair to grow back.
Related