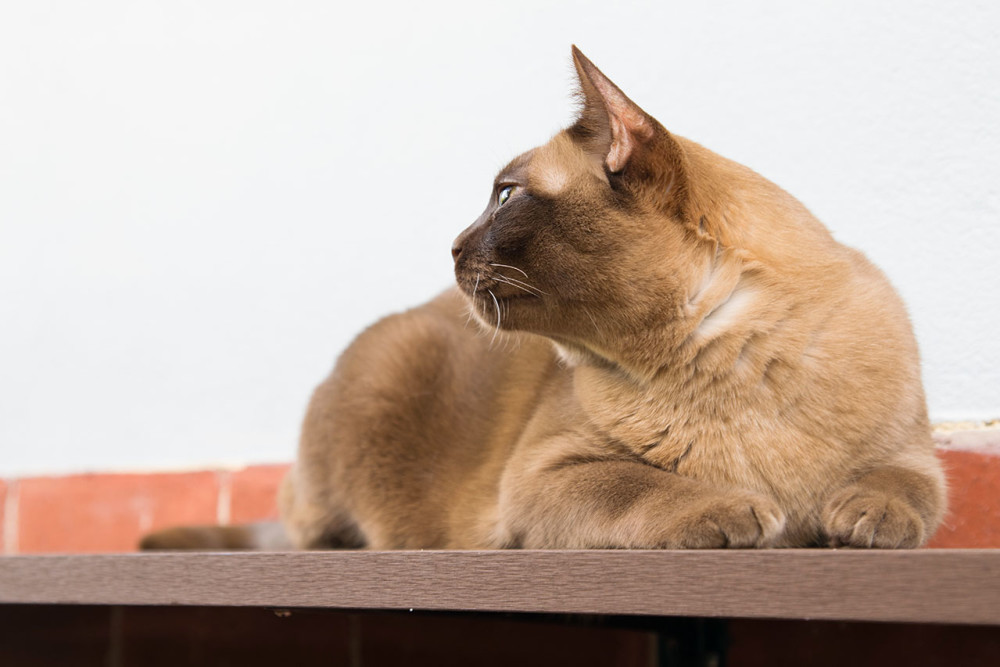 We understand that cats and their owners can become very nervous about a trip to the vets so we have done everything we can to ensure that your kitty's health-care visit to Perth Cat Hospital will be as calm and relaxed as possible. Everything in our hospital has been specifically designed for cats. As soon as you walk in our front doors you, and more importantly your cat will feel the difference that a feline-only vet makes.
"A waiting room that is peaceful and quiet, like your own home"
Our waiting room is peaceful and quiet with no barking dogs or offensive canine odours. As we only treat cats, this allows us to be experts in all breeds and temperaments. We remain committed to going above and beyond standard veterinary care and offer a more advanced level of dedicated feline practice. Our services include wellness programs, preventive health, in-house laboratory services, digital radiography, ultrasound, digital dental radiography and cancer treatment including chemotherapy.
"Everything in our hospital is designed especially for cats"
Perth Cat Hospital boasts state-of-the-art, purpose-built hospital wards including a dedicated intensive care area for our critical cases and a separate isolation ward for contagious patients. Our boarding facilities offer spacious cages giving your cat room to play, perch and relax.
"Fully equipped with state-of-the-art feline medical equipment"
Each consulting room contains paediatric scales allowing us to weigh your cat in the privacy of the consult room. Our hospital's pharmacy is individualised specifically for cat care. Specialised medical equipment designed for use in cats such as ultrasound, digital dental x-rays, Doppler blood pressure monitors and Bair-Hugger heating blankets ensures your cat receives the very best of care.
"We are accredited with the International Society of Feline Medicine as a Gold Level Cat Friendly Clinic"
We at Perth Cat Hospital are passionate supporters of the International Society of Feline Medicine's Cat Friendly Clinic initiative. This scheme was designed to recognise vet clinics around the world that are dedicated to feline specific care and we have been accredited as a Gold Level Cat Friendly Clinic which is the highest level of accreditation achievable.
"Our staff are all crazy about cats"
Dr Martine van Boeijen is our principal vet at Perth Cat Hospital and she has been strongly focused on feline medicine for most of her career. Graduating from Murdoch University in 1999, she moved to London to work in an emergency clinic which sparked her interest in moving to a feline-only practice. In 2008 Dr Martine completed a twelve month Distance Education course with the University of Sydney in Feline Medicine before going on to successfully attain Membership with the Australian College of Veterinary Scientists by examination in Feline Medicine in 2010. She was one of the founding Board Members for the Australasian Society of Feline Medicine which was a not-for-profit company which aimed to advance and promote the well-being of cats. She remained active on the Board until its closure in 2016.